Ventura Concrete Contractor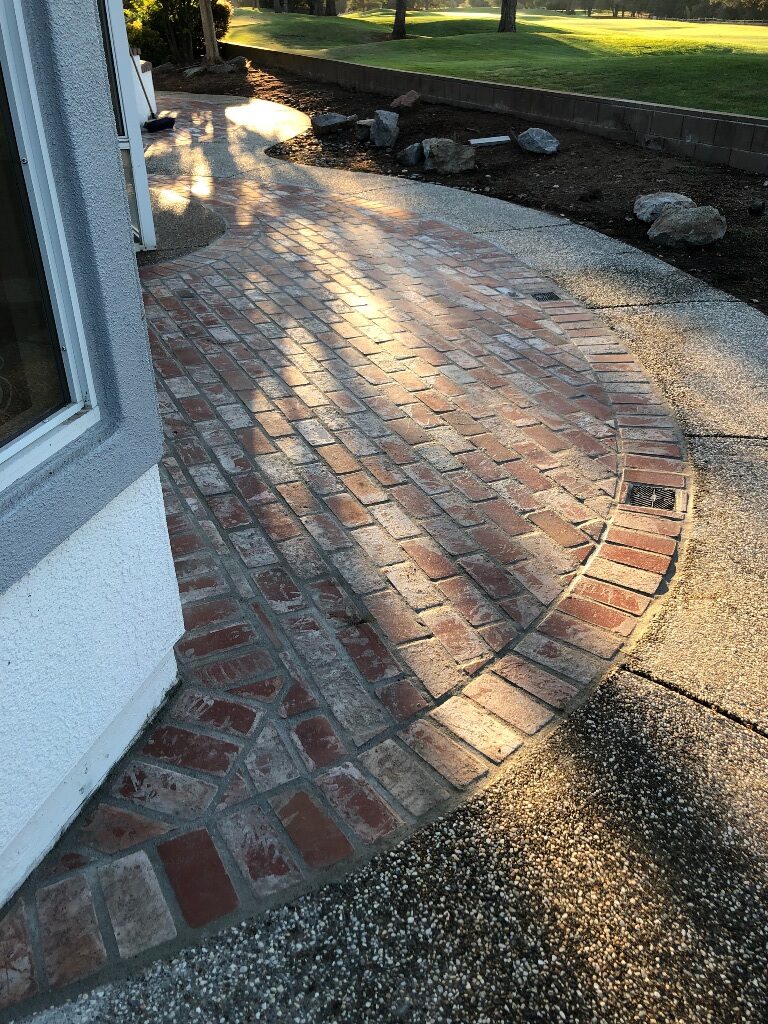 Looking for a world-class contractor in Ventura, California for your project? Read on. You are in the right place.
We know how hard it can be to go look for a reliable contractor at the last moment. Most of the time, we don't know whom to trust among so many options. But don't worry, we are here to make your life easier. There is no one better than Pro Oxnard Concrete if you are in Ventura and are looking for someone for your construction needs. We aim to be the one-stop destination for all kinds of construction projects. From the concrete driveway to pool decks, you name it, and we do it.
To know more about us and to hire us, just give us a call on (805) 600-5825 and get free estimates.
When it comes to the best contractors, they always provide you with the industry-leading services, just like us. Apart from our experienced and efficient professionals, we also believe that establishing a clear channel of communication and trust with the client is the only way forward in a project. This is what sets us apart from the rest. We not only make it our business to provide you with quality services, but we also go the extra mile for our clients' needs.
We offer a wide range of services. The list is quite big from masonry work involving bricks and stones to all kinds of concrete projects. But we never let our quality suffer. Maintaining a high quality spanned across each, and every service we provide has made us incredibly successful. You can call us anytime to know more about the things we do.  
Services We Offer
Below we have listed down a few of the major services we provide, but the list doesn't necessarily end there.
Concrete Driveway
Concrete driveways are all the rage today. And why wouldn't they be? Concrete is a wonderful material for your driveway. It's incredibly strong, durable, long-lasting, can mimic different designs, and is quite affordable. Basically, everything you can ask for your driveway. But concrete driveway installation is quite tricky, and only professionals can handle concrete pouring, curing, and all sorts of steps. With inexperienced people, you run the risk of ruining the durability and performance of the surface. That's why we have people who have specialized in this. Unlike the rest, we are the actual experts when it comes to working on concrete driveways.
Pool Decks
We understand how a bad pool deck can ruin the entire fun of a pool day. The surface around the pool is the place where people play, enjoy, and rest. You not only need a pool deck that is durable and reliable but also beautiful to look at. We are proud to claim that pool deck installation is one of our strongest suits. We have both the experience and understanding of such projects and are ready to customize to your needs. Apart from concrete pool decks, we also do cool decks and kool decks.
Apart from these, we also offer all kinds of concrete services such as concrete foundation, concrete resurfacing, stamped concrete, retaining walls, concrete patios, and walkways.
Masonry Services
We realize that people really like the masonry work of stones and bricks, and so do we! We possess equal dexterity over masonry as well. We have such an efficient workforce that it will provide you the perfect bricklaying, brick fireplaces, brick pavers, stone pavers, stone patios, and stone countertops.
Why Hire Us?
As you might have realized so far, we don't just intend to be the best at what we do, but we also maintain our top position. This is made possible by our customer-first approach and our long list of satisfied clients. We are the most reliable option for you if you want the much-needed peace of mind. From providing top-notch services for all kinds of projects to perfectly execute all of the clients' demands, we are the dream contractor you are looking for in and around Ventura. So what are you waiting for?
Call us today on  (805) 600-5825, and Pro Oxnard Concrete will be more than happy to help you out.