Pro Oxnard Concrete Contact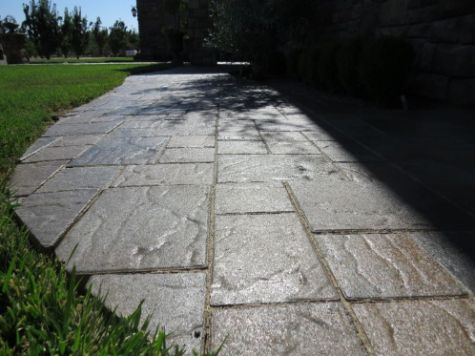 Looking for a good contractor for your project?
Just call us at (805) 600-5825 for free estimates. We at Pro Oxnard Concrete are always ready to get in touch with our clients so that we can start working on their projects. We know that looking for a good contractor is not easy. You may get confused amidst a sea of contractors. But you should always go for only the best. And this is where we come in. For years, we have established a reputation for providing world-class services, with efficiency and reliability.
We believe in establishing a clear channel of communication with our clients, and that's why we focus on communication and transparency. So what are you waiting for? Get in touch with us today, dial (805) 600-5825 for free estimates! 
Not a fan of calling? We understand. That's why we are equally active through email as well. Just fill-up the form below and our representatives will get in touch with you shortly. 
Pro Oxnard Concrete takes pride in the things it has achieved. We have always aimed to be the best in the business, and we have achieved that quite successfully. If you have any kind of construction needs, then you need to call us. And this is a fact. We like to boast about our achievements and why shouldn't we? Our professionals always back our claims with industry-leading expertise and resourcefulness. We are particularly adept at handling different scales of projects and new challenges from working with all kinds of stones to brick masonry. Retaining walls, brick pavers, brick fireplaces, stone countertops, stone patios – you just name it, we do it all! Apart from this, we are also experts at working with faux products like stone veneer.
The list doesn't end there. We know concrete is the most used building material in the industry. That's why we have mastered the art of concrete works so that your project can be flawless every time. From concrete pouring, leveling, resurfacing, concrete foundation to pool decks, and stamped concrete, our workforce is fully optimized for all kinds of projects. 
At Pro Oxnard Concrete, we believe that clients' satisfaction is the biggest goal. Because of our customer-first approach, we are always ready to go the extra mile for them. That's why we have a long history of successful jobs and happy clients because we know that nothing beats the presence of trust and transparency. It all starts with clear communication, and we wouldn't want you to miss the best service available in your area. So what are you waiting for?
Call us at (805) 600-5825 today and get your dream project done without any hassle.