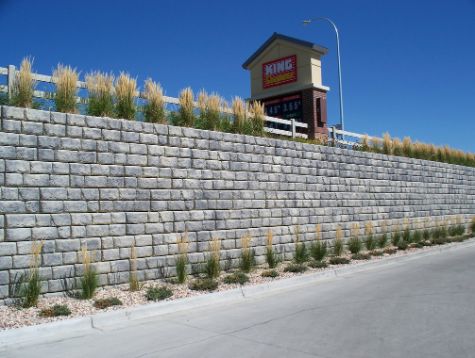 Concrete walls are highly desirable structural features because of their sheer load-bearing strength and longevity. Homeowners in earthquake-prone areas prefer to opt for concrete walls during the construction of their homes. These walls can transfer load from the floor to the walls below in a multi-story building. It takes lots of skills and tons of experience to install concrete walls of high quality to satisfy the customer. 
Oxnard Concrete Pros are the most popular and experienced concrete contractors having loads of experience in erecting concrete walls in the premises of their domestic and commercial clients.
Call us at  (805) 600-5825 to get a free quote for the cost of a concrete project in your property.
Oxnard Concrete Contractors
Remember the name Oxnard Concrete Contractors for all your needs for concrete related services. Oxnard concrete wall is strong not only because it is made directly with concrete but also because of the reinforcement provided through steel or iron bars. We draw upon the reservoir of experience that we have in making foundations and the pouring and mixing of concrete. We have erected concrete wall s for dozens of our clients to their satisfaction at most affordable prices. We know that not one but two layers of steel bars are needed if the wall thickness exceeds 200 mm. 
Driveways as Beautiful as They are Strong
At Oxnard Concrete Pros, we have some highly skilled and experienced masons having complete knowledge about concrete and structures created with it. If your driveway has become old and worn out, we can repair it in a very cost-effective way rather than removing the concrete and then laying a new driveway. Our employees have all answers to all questions related to what, why, and where associated with foundations. 
Majestic Looking Stamped Concrete Driveways.
If you have pictures of dark and dull concrete driveways in your mind, you will be pleasantly surprised to see the beautiful driveways that our masons can create in your property with the help of stamped concrete. Just take a look at all the artistic designs that we have created on the driveways of our clients in Oxnard to be convinced about the use of the technique of stamped concrete. We can also come up with a custom design to match the overall architecture and color scheme used in your property. 
Patios and Pool Decks
Do you want to create beautiful living structures in the outdoors in your property? If yes, then we can come up with mesmerizing patios, pool decks, and platforms made with concrete to do the much-needed hardscaping in your property. These features will not only beautify your property but also increase its value. 
We are a fully insured and licensed concrete contractor to allow our clients to relax and breathe easy after signing the contract. Call Oxnard Concrete Pros at  (805) 600-5825 to get invaluable advice on the construction or repair of structures in your property. Get an instant quote for your project and know how we can help you save time and money by completing the project quickly.