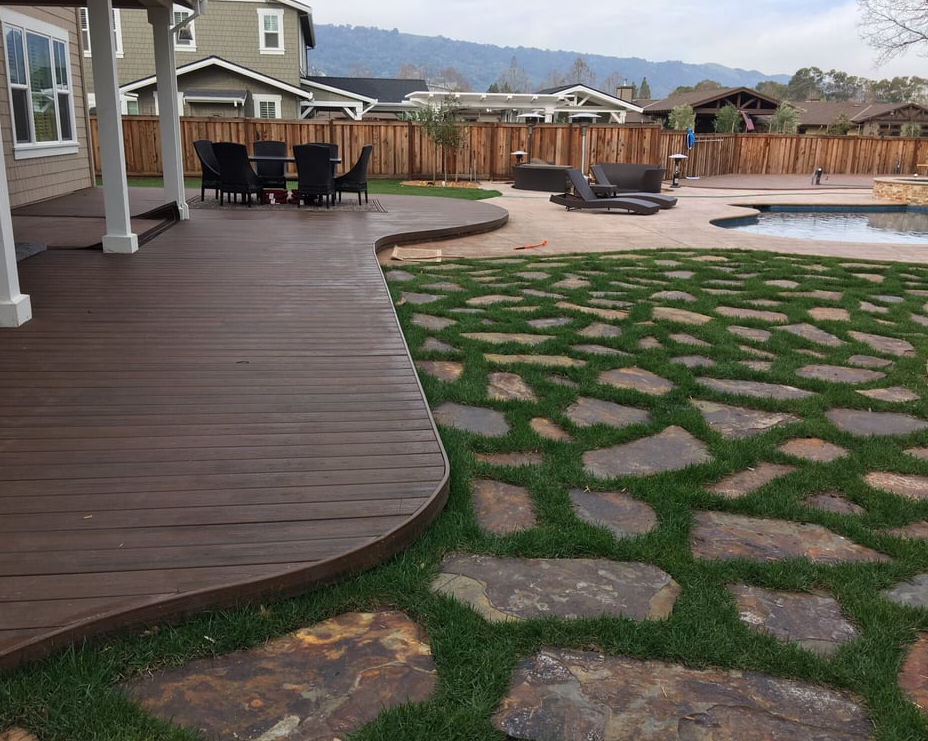 Oxnard Pro Concrete is one of the most seasoned concrete pavers in the area today. They have brought their proficiency and name to concrete finishing, resurfacing, concrete paving and stained concrete, patio, concrete resurfacing, concreting driveways, and many more. Our crews are among the most skilled and adept in the state. They have completed lots of concrete services and various masonry projects.
Call us at (805) 600-5825 to get free estimates.
Excellent Concrete Pavers Contractor in Oxnard, CA
Oxnard Pro Concrete has completed lots of projects, both huge and small works. From residential spaces to commercial-scale projects, we can give you the quality of work that you deserve. To know more about how we can help you, dial  (805) 600-5825. We will be happy to provide you with the estimate and suggestion.
We at Oxnard Pro Concrete take pride in our dedicated and skillful craftsmen who work hard for our clients to meet the timetable that was agreed upon. They can expedite their work without sacrificing the quality of their work.  Our masons and technicians are known for their skills and are capable of creating or even replicating the unique decorative concrete paving. We can expertly use different types of paving materials to make your space your dream area. Natural stone, brick or concrete, we can skillfully turn your patios, driveways, walkways, pool decks and other surfaces you have into a beautiful piece of art. We also ensure our clients that we only use high-quality materials in all our projects, big or small. We are not tightfisted when using putting the materials but not to the point of overdoing it.  
About Concrete Pavers
Remember that concrete pavers are made using sand, high-grade cement, gravel, and water mixed. It is then poured into a mold of different shapes and designs, sizes, and thicknesses. The compressed concrete pavers are then cured to make it even tougher, and when dry, it can withstand approximately 8,000lbs per square inch of pressure. Use substandard materials, and it can damage the entire project, something that we do not do at Oxnard Pro Concrete, our name is our guarantee. Check out our other projects and see how we have satisfied clients and customers through the years.
Why Hire Us
But we do not want to bore you with those technical terms. Thus, our expert craftsmen and masons can quickly advise you what type and kind of materials are suitable, colors, design, and other technicalities that are best to be discussed over the phone or through a personal visit. The type of materials which we will be using for your space like but not limited to the pool deck, patio, outdoor kitchen, and driveways will generally depend on your location, how often you use the space, the weather that your area experiences year-round, etc. This way, we can make sure that the concrete project that we will be doing will last longer if not a lifetime.  
If you want to know more about how we at Oxnard Pro Concrete can provide you with the best concrete paving job, call  (805) 600-5825 right now or fill out our contact form and we will get back to you as soon as possible.
If you need some smart estimates or wise suggestions, call us or give us a quick visit to our office, and know why we are highly recommended Oxnard concrete pavers contractor to do all types of paving jobs. We will provide you with the assessment, inspection and can give you a quote before deciding on the concrete paving job. Do not worry. We provide you with warranties; we are also the most affordable concrete paver contractor in the area today.