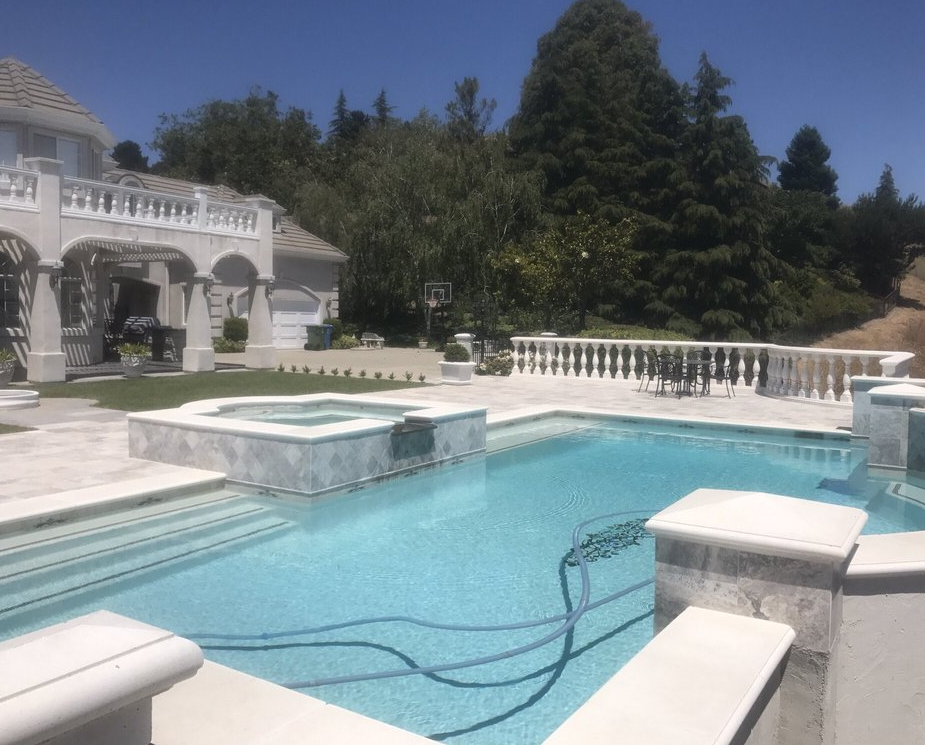 Pro Oxnard Concrete Contractor | We Do Masonry Work Too!
I just had a concrete driveway installed by Pro Oxnard Concrete and I am thrilled with the quality of their work. They were very professional throughout the process, from coming out to give me an estimate on-site, to having all of the permits in place before starting construction. The job took two days and it looks fantastic! For homeowners looking for help with their concrete needs,
I knew my concrete patio and steps needed to be replaced, but I didn't know what kind of company I should hire. After reading reviews for Pro Oxnard Concrete, I hired them and am very happy with the end result. The team was professional and hard working from start to finish. They were on time, finished the job early, and cleaned up after themselves! If you're looking for a great contractor that will do an exceptional job at a fair price - this is it!
When we needed to have some landscaping done on our property, they were the only ones that seemed like a good fit. They agreed with us about not wanting any harm to come against the tree and roots next to where people would be walking by; this is what had been difficult in previous bids for other providers. The whole project took them around three days total—including their time spent surveying beforehand! He worked hard at making sure he knew exactly how I wanted things laid out in order to get it right when all was said and done, so I am very satisfied
I hired this company to build a concrete wall around back of my house. I was really happy with the results. I have more work that needs to be done, so I'll be calling them back soon.
They did some brick edgework on my driveway. Looks very neat and professional. Not only that, but my house has better curb appeal now. Love what I see.
Oxnard masonry at its best comes to the courtesy of the excellent, friendly team at Pro Oxnard Concrete. Through tireless effort and demand for amazing results, we make you happy with our work. Contacting us opens the door for high-quality construction in things like patios, driveways, pool decks, walking paths, stairs, outdoor fireplaces, retaining walls, and so much more. Our staff members have been providing the Ventura County area with their expertise for a long time. That means not only do they know their stuff, they know it better than anyone, ensuring clients top tier service on any project they engage.
We do landscapes commercial or residential, big or small. Invite us indoors for work on flooring, fireplaces, and kitchen countertops. Everything we do is built to last, and not only because of Oxnard's reputation for seismic activity—building robust and sturdy hardscape that's pleasing to the eye is a prerequisite without compromise for this contractor. It is merely our nature never to finish second. And when you call (805) 600-5825 for a fantastic Oxnard concrete contractor, your home or business will always come first. That's the way we do business.
Concrete Contractor in Oxnard, CA
Speaking of concrete, did you know that over the past 70 years, this material has genuinely closed the gap with natural stone for striking color and design? We've utilized advancements in technology to draw out the myriad facets of potential hidden beneath all that gray. To get the color you want, our professionals will mix with it the proper shade of concrete and make it consistent through precise curing. Controlling variables like these are an integral part of the process that we handle with great care. We also offer concrete stamping that can accurately create just about any pattern you wish. Dial (805) 600-5825 for free quotes.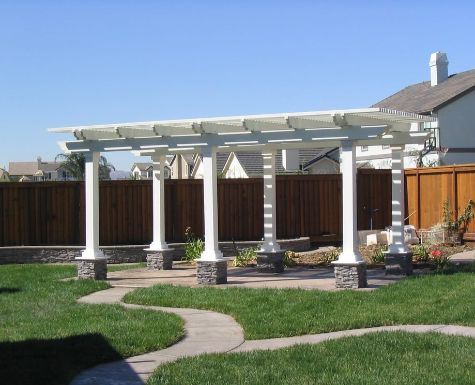 In fact, with our stamped concrete service, you can make the surface of your new concrete patio look just like brick or natural stone. Using poured concrete or pavers, we'll build you the patio of your dreams to kick back and relax at the end of a long day.
Both have many options for shape and design, and both are built to last for decades of service. We can also set you up with acid- or water-base-stained patio for color depth and allure to rival a misty morning. And where can you find the best in patio wall construction?
Dial (805) 600-5825 for free estimates.
Pro Oxnard Concrete builds you safe, dependable concrete walls to give your patio privacy or just a bit more visual flair. For whatever size and style of the patio, you wish to achieve, and we're number one in hardscape construction. 
Pretty much everything we do with patios we can do with driveways. Out here, though, a crucial difference comes into play. A brand new driveway from Pro Oxnard Concrete means curb appeal and lots of it. That's because our driveways are perfect as pristine beauty. We can curve it with the landscape or cut right through to the chase. Let us widen out a parking area in front of the garage.
Like the look of granite but feeling iffy about the price?
Our exposed aggregate method peels back a thin layer from the surface to show the glistening elements underneath. And this is simply the beginning. Because we do decorative concrete like no others, you'll get a stamped concrete service that can imitate brick, natural stone, or even wood. Just think how breath-taking that driveway's going to be—now picture it in the rich, deep tone of replicated timber because that's precisely what we can bring.
For superior driveway construction, call (805) 600-5825 today.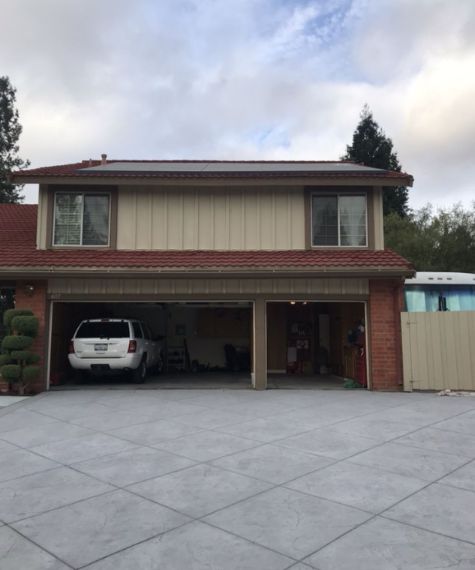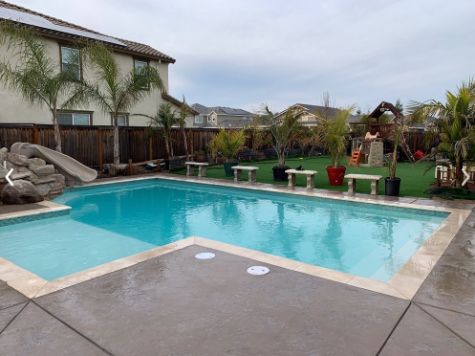 For the ultimate in home furnishings, there is nothing that comes close to the pool deck. A lot of that has to do with the pool itself, except when you put Pro Oxnard Concrete on the job, we rise to the challenge of putting in a deck that's every bit as sensational as the water itself. That may mean mesmerizing depth through staining, or beautiful color that compliments the blue.
Our aforementioned stamped concrete service can bring things to life in the guise of brick, travertine, flagstone, and so many others. Be it with pavers or slabs, stamped or stenciled, the concrete pool deck is right here.
Are you concerned about safety?
We can alleviate your fears with broom finished concrete, which creates a slip-resilient surface that makes traversal less treacherous.
Salt finished concrete also does the trick, leaving the surface dimpled for better traction. Oh, and we hope you haven't forgotten those outdoor fireplaces mentioned earlier because, on pool decks, they're just about at their finest.
For more answers on how we can build you an unforgettable pool deck gets in touch with us today. Call (805) 600-5825 for free quotes.
Were it not for Pro Oxnard Concrete, and there would be no excellence in concrete walls. To support that claim, one need only lay eyes on our work done with retaining wall blocks, CMU blocks, pre-cast walls, stucco walls, stamped walls, and colored walls.
It's only our pleasure to construct the strongest, sturdiest, most fetching examples on the market as masters of them all. You'll be pleased by the curb appeal of a boundary wall of the gate. You'll love the privacy afforded by our patio and pool deck walls. Strength and eye appeal come all in one with every concrete wall we build.
Call (805) 600-5825 for free quotes today!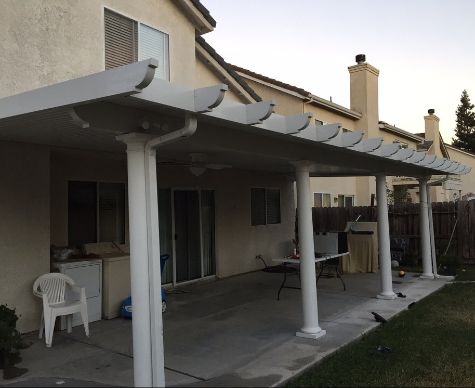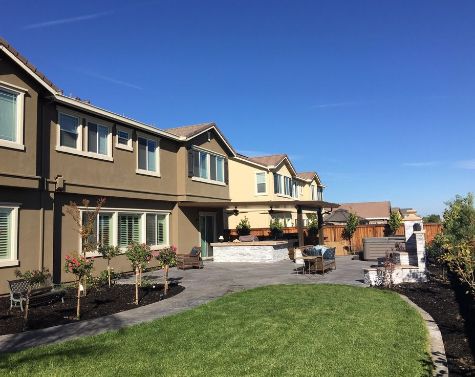 For homeowners who already love what they have in place but lately have been considering a bit of upkeep, the search ends. Because we take care of concrete repair, replacement, and refurbishment with the same attention to detail as with new installation. Pro Oxnard Concrete grinding gets flat surfaces smooth for concrete overlay. We swap out old pavers for new. Need some waterproof sealant on that pool deck?
Ours not only protects your investment from chemicals but at your discretion can leave a shiny sheen or attractive color on its surface. A concrete retaining wall from our highly skilled team means your landscape is secure against erosion. Concrete pillars look dashing at the foot of the driveway or as welcoming sentinels at the door. Stupendous service in concrete construction of any kind is just a phone call away for any Ventura County area resident.
Call us today at  (805) 600-5825 for free quotes and estimates.
Clients often ask us about our brickwork and stonework because materials such as these tend to play in a league of their own. That goes double when we're the ones coaching. To see one of our brick retaining walls, or cut dinner on one of our granite countertops, is to know you did the right thing by putting us on the job. Dial (805) 600-5825 today to get free quotes.
Want more evidence? We do cobblestone paths, travertine pool decks, and sandstone pillars. Kick back before a brick outdoor fireplace constructed by team renown for its expertise. Have breakfast on the best flagstone patio you've ever seen. For pure magnificence in brick and stone, you can always count on Pro Oxnard Concrete.
You don't always have to go all out on stone to enjoy the great work we do with this material. Our stone veneer is top quality and fixes right over a concrete backing so that any vertical surface can pass itself off as one hundred percent authentic. We're also happy to do repair work on older walls that could use a little TLC. For these same vertical surfaces, you can indulge in our stack stone construction that creates eye-catching textures in material such as granite, sandstone, quartzite, and many more. Got your mindset on patios and driveways instead?
Let us tempt you with stone paver installation in limestone, sandstone, and other resources that work great for these features. Don't forget that because it's slip-resistant, travertine is excellent for pool decks.
Your driveway means curb appeal, to be sure, but did you know you can accentuate things even further with a pair of our stone pillars at the entrance? Just think how majestic the gate to your home is going to look decorated in authentic natural stone. Moving to the back yard, granite and marble are terrific for fireplaces and outdoor kitchens. A garden path looks pretty indeed when it's in bluestone, with shapes and sizes that differ with every step, so you get a truly natural appearance. The right natural stone at the right price comes to you always from the perfectionists at Pro Oxnard Concrete.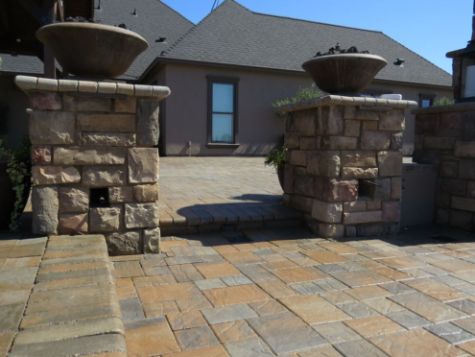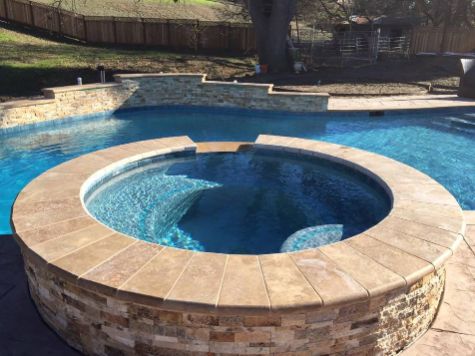 Our brick masonry not only carries a reputation for long-lasting, dependable toughness but also known for its stoic beauty and no-nonsense functionality. We build excellence in brick walls that give you privacy, photogenic appeal, and our brick retaining walls, protection against soil erosion.
For horizontal surfaces, ask about our brick pavers that look stunning on driveways, stairs, and pool decks. Handsome brick pool coping is also done great when we're the ones you call.
Turn to us for outstanding brick outdoor fireplaces as well. The best in brickwork comes from our talented hands when you call (805) 600-5825 and get free quotes and estimates.
A retaining wall from Pro Oxnard Concrete does three things:
Protects your landscape from erosion

Levels off an unstable slope

Looks positively awesome
Ask us today about any size and shape of retaining wall you need.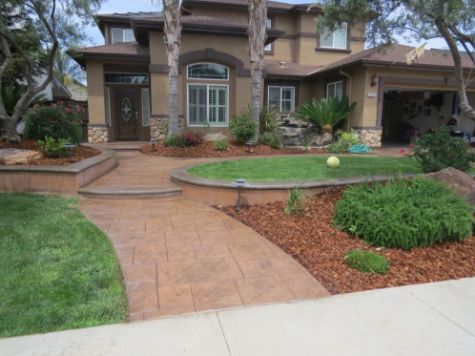 Smaller projects also get the care and quality you expect from perfect Oxnard masonry.
We build garden boxes, gate pillars, or even that little section of pavers outside the shed with as much dedication as any big job.
We'll replace damaged or dislocated pavers with a perfect match. After that, we can clean and seal the surface to make it healthier and better looking still.
Dial (805) 600-5825  for free quotes and get started with your masonry project!
Pro Oxnard Concrete serves a number of cities in the surrounding area including El Rio, Rio Lindo, Saticoy, Camarillo, and Ventura. We offer free estimates and excellent customer service that you can trust. Our number one priority is to ensure every client we work with has an amazing experience when working with us. Come see why so many people have chosen us for their concrete construction needs! Give us a call at (805) 600-5825 or message us through the contact form on this page to get free estimates.
Call Pro Oxnard Concrete Contractor and Masonry For Free Estimates
Your one-stop contractor for all construction in brick, concrete, and natural stone will always be the one you can count on—it will always be Pro Oxnard Concrete.
For more information on how we help you build the landscape of your dreams, call (805) 600-5825 now!