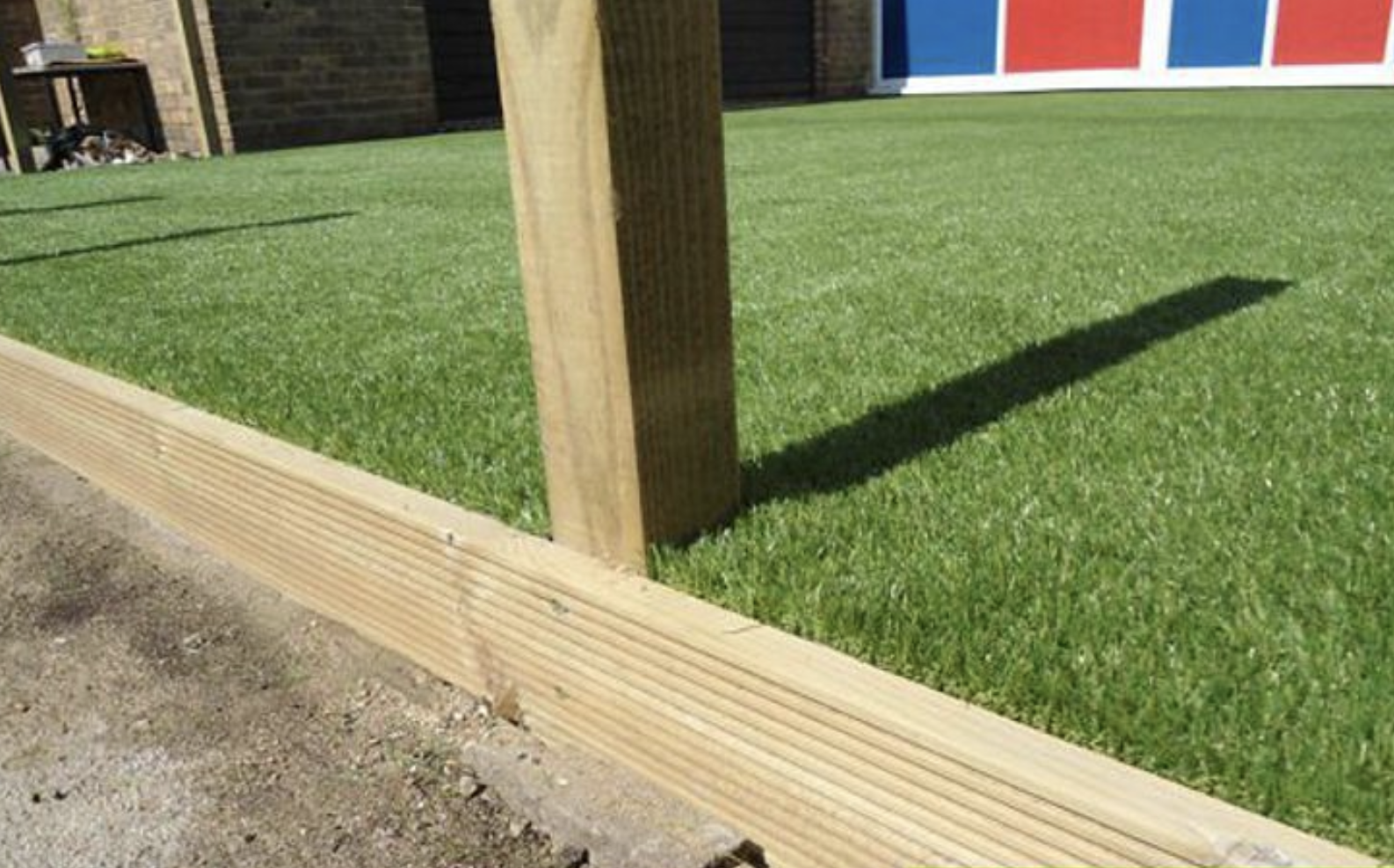 Have you become fed up with very costly lawn maintenance? If you have heard a lot about artificial grass and want to know more about turf installation in Oxnard, you have come to the right place. We are Oxnard Concrete Pros, the best known and most loved company providing high-quality turf installation services to our clients in domestic and commercial settings.
Call us today at (805) 600-5825 to get a no obligations, free quote for turf installation in your property.
Synthetic or Fake Grass
Synthetic or fake grass is the best solution for never-ending problems like bald areas and overgrowth and costly maintenance for homeowners in California. Installation of turf will enhance your lifestyle and add value to your property. This is the reason why most homeowners and commercial property owners see turf installation as an investment in their property. 
Synthetic grass will provide you with a green living space while allowing you to conserve on your resources. We install the best quality synthetic grass on the premises of our client at the most affordable prices. It may be artificial grass, but it looks and feels like real grass. Even your pets won't be able to feel the difference, leave apart your friends and guests. Synthetic grass will add to your curb appeal, and it will also help you conserve water.  
Oxnard Concrete Contractors
Oxnard Concrete Pros is a one-stop solution for all your turf installation requirements, which is a complete landscaping system. As your local concrete contractors, we look after concrete projects such as construction and repair of foundations, driveways, patios, sidewalks, pool decks, and platforms and stairs. 
With our expertise and tons of experience, we can create some visually appealing and highly functional structures in your property using concrete. We are the masters when it comes to decorative concrete. You will get a pleasant surprise to see the mesmerizing driveway in your property that we create using the technique of stamped concrete. 
Oxnard Masonry Contractor
Oxnard Concrete Pros is your one-stop-shop for all your masonry related requirements. We have the skills and loads of experience in erecting and repairing all kinds of walls, brick masonry, exterior fireplaces, kitchens, barbeques, and stone veneer. We can create high quality retaining walls in your property without the problem of moisture seeping in from high gradient to low gradient. We do an excellent stone veneer for the facing of exterior walls in the properties of our clients. At Oxnard Concrete Pros, we have highly experienced and skilled masons for whom no job is too big or challenging. 
Call us at (805) 600-5825 to get invaluable advice regarding all kinds of concrete projects and turf installation in your property.
We can provide an instant quote for the project related to concrete work on your premises. Book an appointment with our representative to plan a visit to your property. You can discuss your project with our employees and learn from him how we can help you save time and money to complete the project in high quality at most affordable prices.