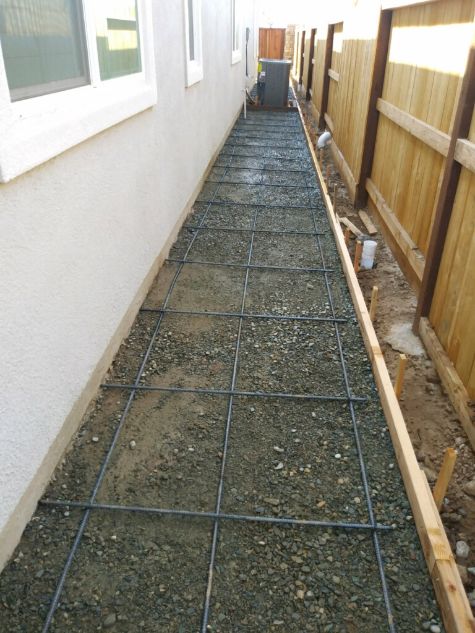 Are you facing the problem of sinking concrete around your property? There is no need to worry as you have come to the right place. We are Oxnard Concrete Pros, a reliable and high-quality concrete contractor fulfilling the requirements of its customers in their concrete related projects for a very long time. 
We have experts who can lift and repair the concrete on your premises to help avoid water pooling and potential accidents. We have tons of experience in concrete leveling and repair with the help of polyurethane foam injection technology.
Just call at  (805) 600-5825 to get a no obligations free quote for concrete leveling in Oxnard and other concrete related projects in your premises. 
Oxnard Concrete Contractor
You need someone or a company that is high quality and reliable when facing a problem with concrete in your property. Oxnard Concrete Pros is a fully licensed and insured company to undertake concrete related projects and complete them in high quality in quick time to the satisfaction of clients. We are a local concrete contractor that ensures uninterrupted concrete supplies and availability of all equipment to complete concrete projects on the premises of its customers. The reason behind the sinking of concrete remains the same, whether it is your driveways or patios.  
The Skills and the Experience to Tackle the Challenge of Sinking Concrete
There is nothing much an average customer can do if the soil underneath the concrete foundation washes away, settles down, or experiences shrinkage. Foundations have no option but to sink whenever there is a void beneath them. This creates an uneven surface that destroys the visual appeal of the concrete structure in your property. 
We have highly skilled concrete engineers who can fill this void with polyurethane foam and lift the sinking concrete slab to level the surface again. This is a very high-density material that provides a waterproof solution for the problem of concrete sinking. Polyurethane foam provides the necessary support to the sinking concrete, and it is held in place to lift and give the concrete structure the required lifting. 
Repair of Uneven Driveways and Sidewalks
Concrete driveways and sidewalks that are uneven because of sinking concrete not only look bad but also pose the risk of accidents because of slipping and tipping. Uneven concrete also means s you will have pools of water during the rainy season to create problems for guests and friends. Instead of removing the concrete, which can be a very lengthy and expensive solution, Oxnard Concrete Pros simply fill the void underneath the concrete with polyurethane to provide a cost-effective solution for sinking and uneven concrete. 
No more tipping or wobbling of chairs while enjoying moments with family and friends in your outdoor patios or pool decks. We are there to rectify the problem of sinking concrete to our customers, whether they are domestic or commercial. 
Call us today at  (805) 600-5825 to get quick and high-quality solutions for all your concrete related projects and services at most affordable prices.