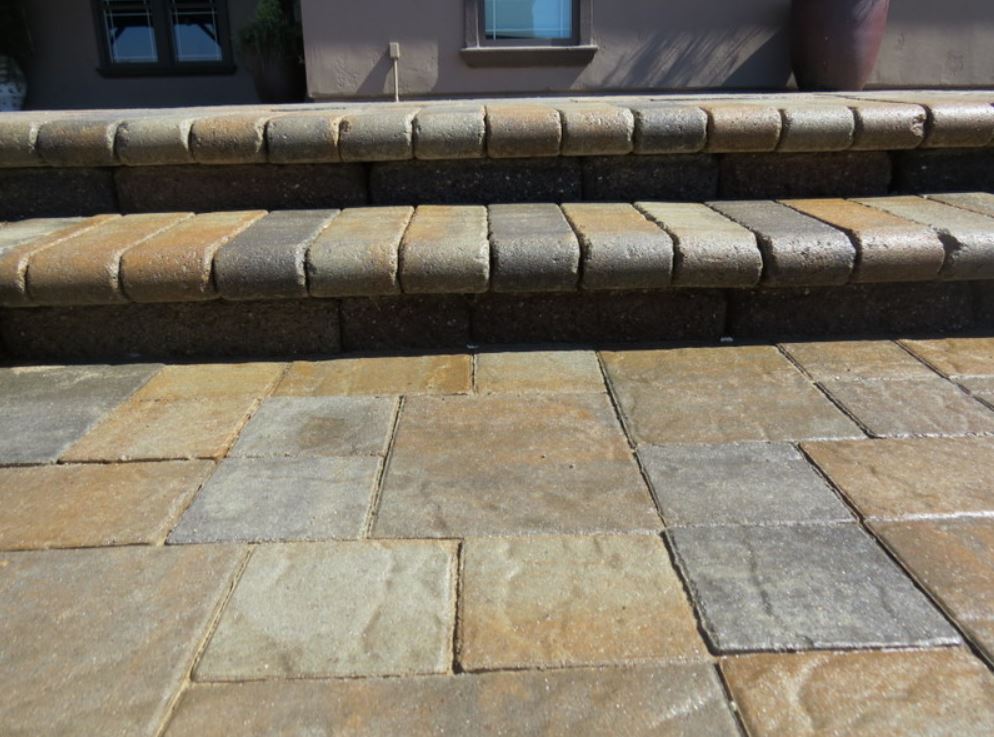 Whether you are planning to revamp your old property or you are erecting a new one– stamped concrete can come handy for your project. To install concrete stamps on your hardscape, or for any other concrete related services, get in touch with Pro Oxnard Concrete– the best concrete contractor in the city. 
Call us at  (805) 600-5825!
What is Stamped Concrete? 
Now, in case you are not oriented with stamped concrete, let us give you a quick idea. Stamped concrete is a popular variation of regular concrete. By using this, you can recreate the colors and designs of expensive materials, such as stones, rocks, tiles, wood, and so on. The process of installing stamped concrete is pretty interesting. First, base color and accent color are added to the surface to create the look that you are trying to simulate. Then, concrete stamps are used to create different patterns on the surface. If you prefer the sturdiness of concrete, but don't want to compromise on the looks of your landscape, you can easily opt for stamped concrete.
Why Use Stamped Concrete?
Stamped concrete helps in getting rid of the boring grey color of normal concrete.

It is an inexpensive way to provide an elegant and eye-catching look to your landscape. 

While using authentic materials such as flagstones, tiles, wood, etc. is very expensive, stamped concrete offers an affordable alternative, without compromising on the looks.

You can get a unique, customized design according to your preference. 

Stamped concrete does not require too much maintenance.

It lasts for a very long time.
What is the Cost of Stamped Concrete? 
At Pro Oxnard Concrete, we take our customers' satisfaction very seriously. Unlike most other concrete contractors, we don't charge unreasonably for concrete masonry or any other services. Since concrete is an inexpensive material and is widely available, the cost of a concrete surface is much lower than that of other materials like stones or wood. Stamped concrete requires additional colors to get the desired finish, but still, the overall range is extremely affordable.
To get a free quote for your project, give us a call, dial  (805) 600-5825, and we will help you out!
You can use stamped concrete to make your house look even more beautiful. The variety available in stamped concrete is its biggest boon. You can use them on your driveways, patios, sidewalks, pool decks, surfaces, or any other area of your choice.
Driveway
Feeling bored with your usual grey driveway? No worries! Stamped concrete can transform the visuals of your driveway within the blink of an eye. When you hire a professional like us, we will offer diverse colors, designs, finish, textures that you can choose. Moreover, our experts can help you out in picking a specific style that goes well with your house. We will make sure that your driveway excels in both stability, as well as aesthetic value. 
Patio
Your patio is another area that needs to look absolutely top-notch in order to retain the overall design of your house. Whether you like a luxurious finish or prefer a simple layout, concrete stamps can help you develop your style. When you hire Pro Oxnard Concrete, we will plan, design, and build your patio at an accessible price. Since these are long-term investments, you should only assign the leading contractor for your estate.
Pool Deck
We are highly skilled at constructing gorgeous stamped concrete pool decks. So without wasting any time, call us, and we can talk over your project.
Sidewalk
You can also apply stamped concrete on your sidewalks. They will not only protect your surface but will also make them look fantastic. 
Hire Pro Oxnard Concrete
We are the top-rated stamped concrete contractor in Oxnard and the nearby areas. With a team of experienced craftsmen and masons, we deliver the best possible services for our customers.
To hire us, all you need to do is give us a call, dial  (805) 600-5825!