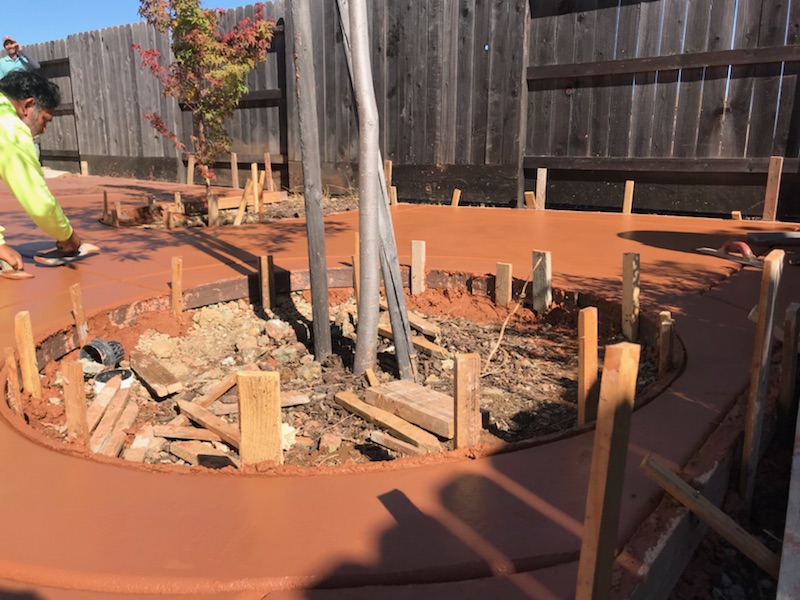 Leading Concrete Pouring in Oxnard, CA
Installing concrete is a daunting task, especially for people who want to do it themselves. Concrete pouring can be a challenging job, and one needs to know the proportion of the sand, gravel, and cement, and when to pour the mixture. Oxnard Pro Concrete can help you with this project. We have the machinery, tools, and equipment capable of providing you with fresh concrete for your project.
Our telephone number is (805) 600-5825, just in case you decide to ask for a free quotation and estimate.
Concrete placement in homes, commercial spaces, parking lots, patios, pool decks, and driveways can be tricky. One needs to know that each pouring has its size, shape, color, finish, texture, depth, and more. These are thought of thoroughly by professional concrete contractors before they do any concrete pouring. To give you an idea, here are some tips to help you with your concrete pouring concern.
Tips to Help You in Concrete Pouring
After you have chosen your contractor, in this case, Oxnard Pro Concrete, the next step would be preparing the site that needs concrete pouring. It can be your driveway, parking space, pool deck, patio, or walkway, regardless of the location, it has to be prepared. Clearing and cleaning, move the earth whenever needed, grass, trees, roots, anything that may have an effect on your concrete in the future must go. Then the right sub-base, which is about 4 inches. If this is quite technical for you, start filling out our contact form, and we will save you the hassle, and immediately start discussing the project with you. Anyways, a sub-base is required unless your soil is compact. Our technicians will discuss the theory surrounding this sub-base once we begin the project.
Then, the forming. Once your soil is adequately compacted, and the sub-base is prepared, concrete forms will come in. These usually are made from wood/planks, metal or plastic, and can vary in height. Typically, residential concrete projects have wooden forms and are 4 inches in height. Again, do not stress yourself too much about this process, we will take care of you, dial  (805) 600-5825 now, and do not have to worry too much about the lengthy process. Just a reminder, though, forms have to be in good shape. Otherwise, it can affect the integrity of your concrete. Unique shapes, styles, and forming methods are usually utilized for stairs and walls.
After the forms are in place, the placement of concrete or concrete pouring will take place. Often, residential projects should be 470 lb per yard of concrete, more if you happen to live in colder areas. If your location experiences a thaw and freezes climate, 4% of air-entraining admixture is needed. This will prevent any scaling and spalling, which can damage your concrete. Other materials can be added like small stones, especially if it is going to be stamped. If you are going to ask how do we maintain our concrete fresh, well, we have our very own concrete truck that has a big drum, spinning slowly to keep the mixture from setting and getting hard.
After this, wet concrete needs to be cured. Large metal or wooden boards are used to screed or scrape the top of the concrete. This allows the concrete to be more compact and consolidate the mixture. It will also start the smoothing and leveling of the top of the mix. Next is the float.
Hire Us
Now, this may sound boring to you. It is best to leave this process to the experts and seasoned concrete contractors like us, Oxnard Pro Concrete. Decorative concrete, stamped concrete, colored concrete, retaining walls, patio, pool deck, kool deck application, name it we have handled it.
Call us at  (805) 600-5825 now, and we will help you with all your concrete  pouring projects in Oxnard. You may fill out our form, and we will get back to you after receiving your message.