Oxnard Decorative Concrete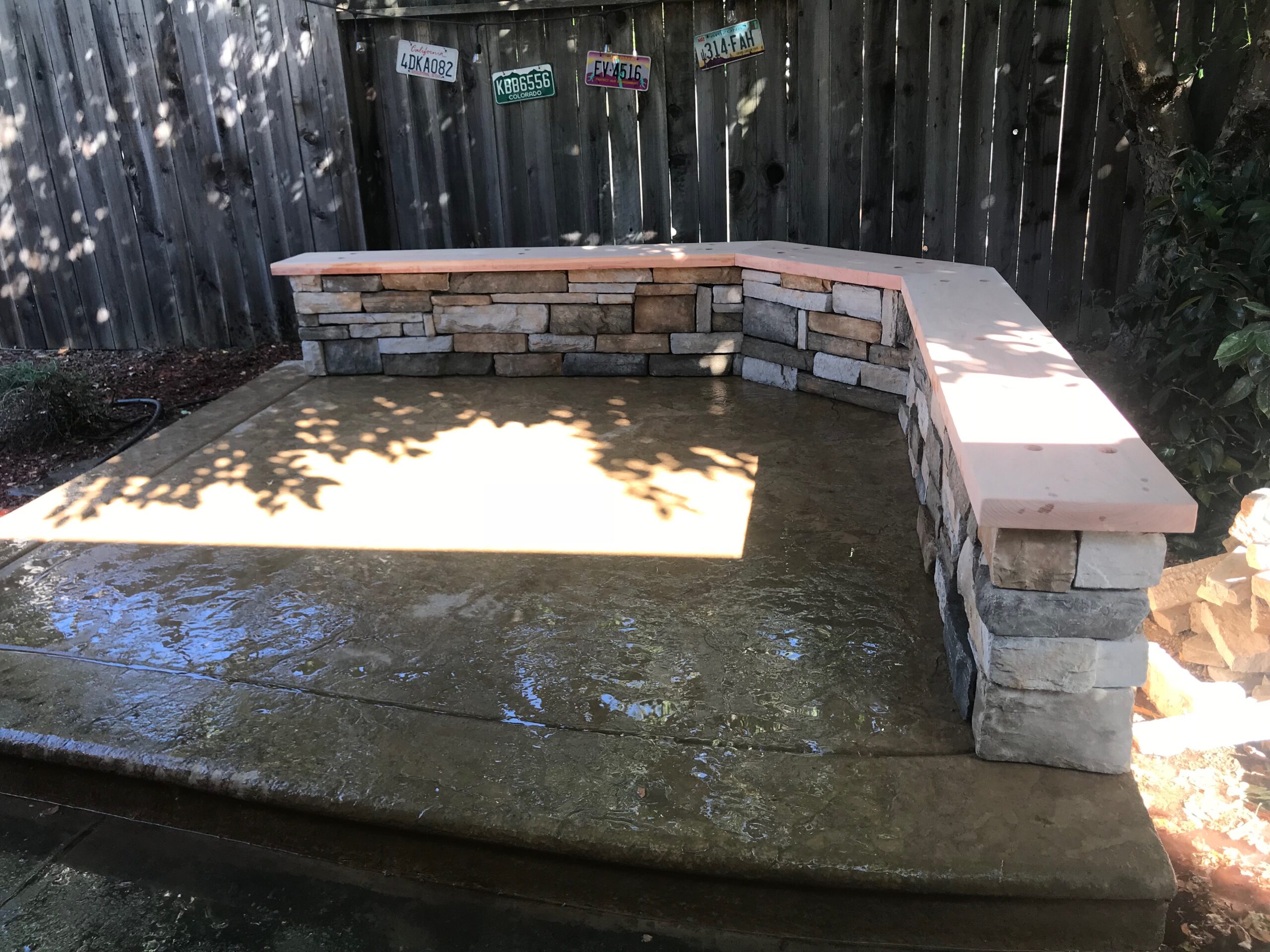 Exceptional Decorative Concrete Contractor 
Oxnard Pro Concrete is your one-stop-shop for all your concrete and masonry needs. We offer all types of concrete and masonry services on this side of town. Our masons, bricklayers, and concrete technicians are all adept and experienced in handling various concrete projects, big and small, including decorative concrete installations.
We need to know more about how we can provide world-class service, dial (805) 600-5825, and give you the right suggestions and recommendations for your property.  
If you want to know how decorative concrete in Oxnard can help your property and floorings, especially those on your driveway, patio, pool deck, and walkway, continue to read.
Decorative concrete is a significant demand right now. It is increasingly becoming popular, and that is one reason we at Oxnard Pro Concrete train our workers on this. They are taught and trained thoroughly on this. This allows us to provide you with a decorative concrete project that is professionally accurate and with stunning effects. After all, we are the decorative experts. Decorative concrete is used by many concrete and masonry contractors to enhance the beauty of a structure and, at the same time, serve its purpose. Before decorative concrete comes in a few finishes, maybe a colored concrete, acid-stained, or even stamped patterns. Today, the idea is almost limitless, and It knows more about decorative concrete and its uses by connecting with us right now.
Decorative concrete on your patio, countertops, and driveways? Maybe on your wall, concrete walkways, or pool deck. We are the right solution to your problem. We offer high-quality concrete jobs, which include decorative concrete installation all at a very reasonable price. Fill out the contact form and see how we can provide you with the service that you truly deserve. DO not worry, we will force you to make any decisions, and all your data are completely safe. We will not use it without your written approval.
Oxnard Pro Concrete also handles concrete removal, replacement, resurfacing and refinishing. We can help you with a retaining wall, a beautiful outdoor kitchen, relaxing patio, and dream pool decks. Our experience and background will ensure that your walkway, pool deck, driveway, patio, etc., will give you a lifetime of beauty. Concrete overlays, concrete staining, resurfacing name it we can handle it.
Why Hire Us?
Oxnard Pro Concrete can turn your existing property into a significantly beautiful piece of real estate. We can make your patio, pool deck, driveway, walkways into your dream backyard haven with the use of original decorative concrete materials. Our seasoned contractors, masons, bricklayers, and artisans will make sure that all your needs are satisfied, and standards meet, on time and budget. Contact us right now and avail of our free consultation and smart estimate.
Dial (805) 600-5825 and know more how decorative concrete can change your property's landscape. Oxnard Pro Concrete guarantees all clients and customers that we provide the best concrete jobs in this part of town. See us now, and let us start materializing your dreams.