Pro Oxnard Concrete Contractor Service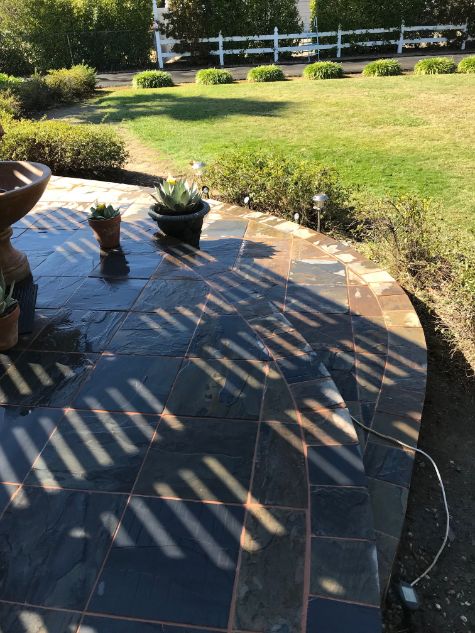 Having a well-constructed hardscape is the key to enhancing the aesthetic value of your property. Don't you agree? But yes, besides being beautiful, your landscape also has to be durable and resilient to be able to tackle daily wear and tear. When it comes to concrete and masonry works, they require much more effort than you would realize. One needs to have ample ideas about measurements, techniques, practice, and, most importantly, experience in dealing with materials such as concrete, stones, bricks, etc.
At Pro Oxnard Concrete, we are a group of enthusiastic masons and craftsmen who are deeply devoted to our work. We possess all the skills, knowledge, and experience required to build the perfect structure for your property. And most importantly, we don't believe in charging insurmountable amounts for our services; rather, we try to remain as budget-friendly as possible. So if you have a project in mind, let us know, and we will ensure that it goes on perfectly, just the way you wanted. So if you reside in Oxnard, CA, and its vicinity, feel free to get in touch with us. Reach us by dialing (805) 600-5825.
As the best concrete and masonry contractor in the city, we value our customers' needs more than anything. And that is why we like to have clear communication to ensure that we are on the same page regarding the outcome of the project. Our experts are always available if you need any advice regarding the choice of materials, type of construction, or any other issue related to your landscape. We also guarantee the quality of services, and our high rate of customer-satisfaction surely testifies for the fact. 
When it comes to beautifying your landscape, we offer a variety of services. We are highly proficient in concrete, stone, and brickworks. In concrete masonry, we are experts at pouring concrete, making concrete slabs, walls, retaining walls, driveways, sidewalks, patios, sidewalks, surfaces, floors, pavements, fireplaces, countertops, installing pavers, stained concrete, decorative concrete, colored concrete, and many more.
We also deliver brick masonry services, such as bricklaying, building walls, patios, sidewalks, driveways, pool decks, and so on. And in case you are more fond of natural stones and rocks, we work with them too.
From building driveways, sidewalks, patios, to making stone countertops– our list of services is pretty extensive. If you need more information about our services or want a free quote for your project, we are just a call away. Dial (805) 600-5825 to get free quotes today.