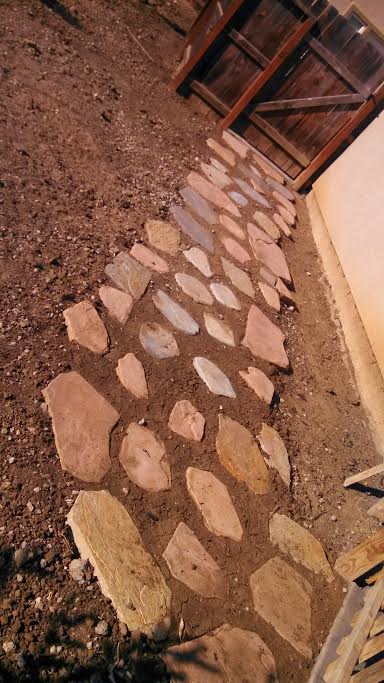 Oxnard Pro Concrete offers a range of concrete and masonry services to suit all your home exterior and interior needs. We have year-round services to help maintain your property, make it safe and clean throughout the year. But one of the services that we have that has caught the attention of many property owners – Stone paving. Our very competent masons can turn your outdoor space into your new favorite place using high quality and unique stone pavers in Oxnard. Since no stone pavers are alike, we capitalize on this feature and transform your outdoor space into a unique setting wherein you can enjoy, relax, and entertain guests. Sounds inviting?
Call us at (805) 600-5825, and we will provide you with the details.
Do you want to repair or upgrade your pool decks, fire pits, outdoor kitchen, and patios? Using different paving stones can give your space a unique touch. This paving material is made of stones, and unlike concrete and brick pavers, no stone pavers are alike or come in identical sizes. And it is up to the experts to make the space stunningly beautiful. Aside from making spaces like pool decks, patios, and outdoor kitchens beautiful, stone pavers are also used to build flat, easily accessible surfaces, usually for walkways and driveways.  
Types of Stone Pavers
Many stones can be made into paving stones, but three kinds of rocks are used frequently by stone pavers installers and contractors.
Bluestone, Cobblestone, and Travertine are three of the most common types of stone used as pavers. The reasons can vary, but one can surmise that this is mainly due to the availability of these stones in almost any region of the country. However, if you live in areas where other local materials are abundant, say, limestone, that would probably be the most used paving stone in your area. 
So why stone pavers? The reasons may differ, and for people who do not want replicas, stone pavers can cut. Using faux products on your walkways may look good for some time and may "fool" other people, but eventually, the truth will come out. Aside from this, stone pavers provide aesthetic beauty. It adds texture, color, and patterns to your space. Stone pavers are also durable; you still see what the Romans have built before, yes? And the design. Since no stones are alike, it can come in different designs, sizes, colors, patterns, and texture, which can add more beauty and value.
How Do You Install It?
Well, to the untrained eyes, these rocks or stones may look like a pile of rocks, but to the trained masons paving stones can turn your ugly pool decks, patios, driveways, and walkways into really amazing. As for your question, how do we install it?
Let the experts do that for you, call (805) 600-5825 now, and we will provide you with the details, and we can even give you suggestions. Do not worry, we will charge you for consulting us; we will not even pressure you to make a decision. We will be happy to answer all your inquiries and hopefully provide you with the right solutions.
Oxnard Pro Concrete had been in this industry for years and proudly completed all concrete and mason projects without any glitch. We take all projects seriously regardless of how big or how small, we give equal treatment. Get the right information about using stone pavers in your landscape and find out how much it cost by sending us your details. Fill out the contact form, and we will call you back. You may also visit us at our office, and we will provide you with the estimates and previews.