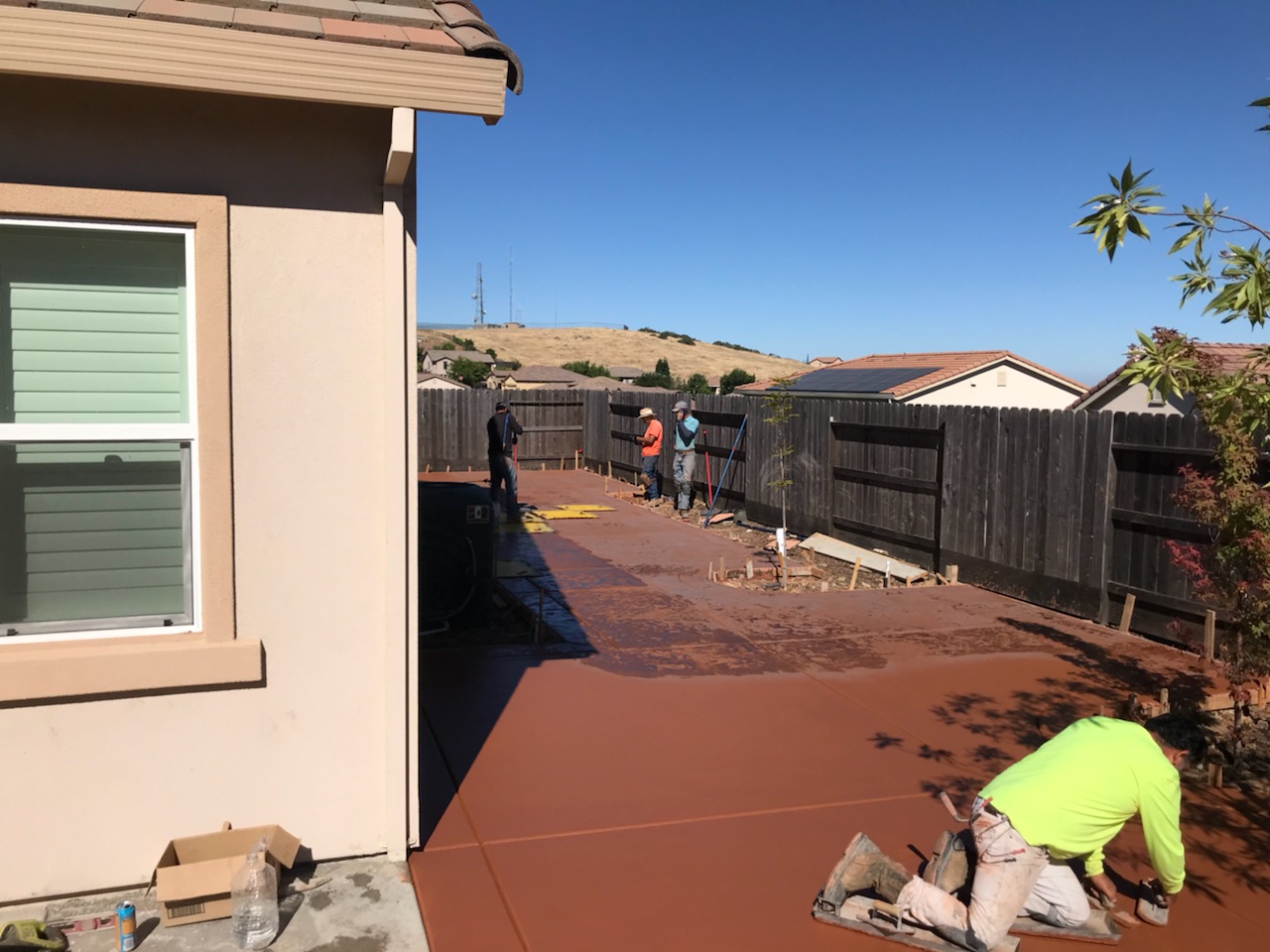 For your colored concrete installation needs, Oxnard Pro Concrete is committed to delivering high-end solutions. We have the craftsmanship that you will ever need. Seasoned concrete workers, expert masons, and highly experienced bricklayers, all adept in their chosen field. We have been serving the area for years, and we are glad that we have always been the top choice when it comes to various concrete works like but not limited to pool decks, kool deck application, patio installation, outdoor kitchen, retaining walls, colored and stamped concrete applications and many more.
Dial  (805) 600-5825 now, and we will be glad to provide you with an estimate.
We offer reliable service and take pride in all the concrete and masonry projects we have completed. Oxnard Pro Concrete also boasts of providing our clients and customers precision craftsmanship, impeccable work ethic, and, most importantly, within your reasonable budget and time frame. Please fill out our contact form right now and send it to us. We will provide you with your construction needs as soon as possible. So, for your colored concrete installation, we are confident we can help you. We offer highly professional concrete service, quick response time, and at the same time, provide a smart estimate and schedule service. Residential or commercial spaces? We will provide you with the same colored concrete installation services regardless of the size of your location.
Oxnard Pro Concrete gives an array of colored concrete designs, ideas, and suggestions. We deliver fast, accurate, and customized solutions to all our customers and clients' concrete needs like colored concrete installations, outdoor kitchen, hardscaping services, pool decks, patios, and many more. We only utilize the best stain colors and concrete powder to give you the optimum result, all at a friendly price.
So Why Colored Concrete?
Installing tiles, wooden floors may not be right for all property owners. Although It may not be forte to them, they still want to have a facelift of their property floor, especially in their patios, pool deck, and hiring a talented colored concrete company is the ideal thing to do. Oxnard Pro Concrete has handled many projects like this, and the result is pretty obvious, as more and more property owners are asking for our services.   
Colored concrete is way cheaper as compared to other flooring materials. It is also more durable and leaves an enduring effect on your floor, not to mention – almost maintenance-free. Done right, your floors with colored concrete can change the texture, effect, and value of your property without overdoing it. But when executed by amateurs, the result may vary from not visually beautiful to a decorative concrete nightmare—your choice.
At Oxnard Pro Concrete, we can guarantee you the best concrete and masonry job at a cost that is perfect for your budget. We have the most talented craftsmen in the business today capable of creating unique and beautiful concrete designs – colored concrete included.
Hire Us 
If you need a real professional and experienced concrete and masonry contractor, Oxnard Pro Concrete is all you need. We are always here to help you with all your concrete and masonry needs. We can help you fulfill that dream project. Oxnard Colored concrete installation, pool decks, patios, kool deck applications, name it, we can do it.
Just connect with us at (805) 600-5825 and we will immediately provide you with the solutions that you need. 
For an answer that needs to be given immediately, you may also drop by at our office and discuss your concern with us. We are always happy to have you around.