Port Hueneme Concrete Contractor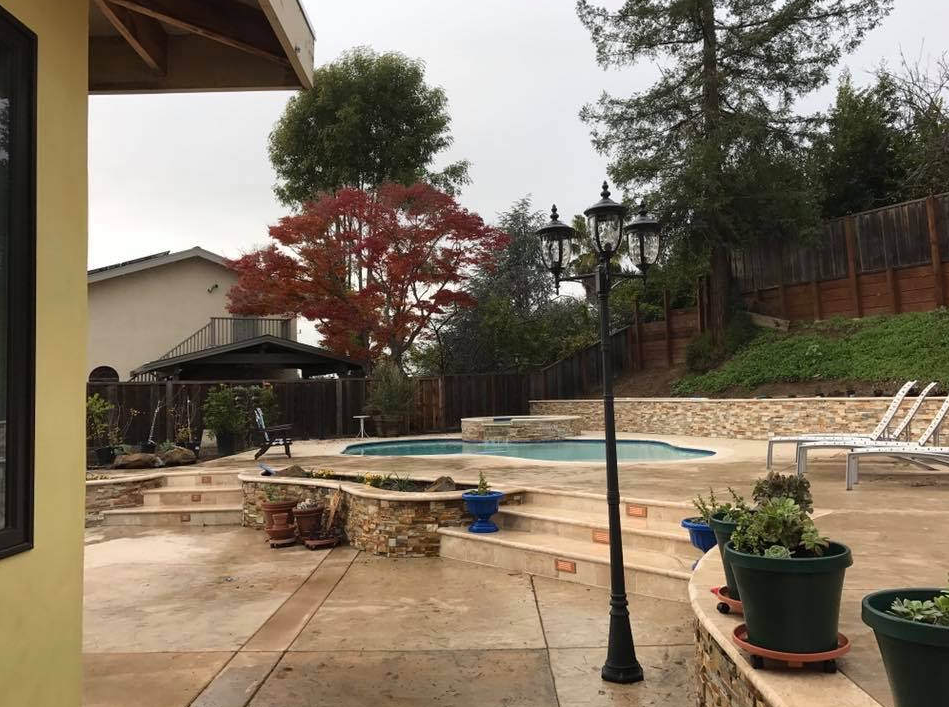 Whether residential or commercial, every building requires concrete and masonry services. Whether you are a new house owner or have a property that needs to be refurbished, you can get in touch with us for every issue related to your landscape.
If you are looking for a trustworthy and experienced concrete and masonry contractor in the Port Hueneme area, call us at  (805) 600-5825 now! 
Concrete and Masonry Services 
Concrete Driveway
Building a beautiful driveway can make your house stand out from other neighborhood houses. Once you hire us for your project, we will plan and design the driveway of your dreams, that is both visually pleasing and extremely durable. You can also opt to apply decorative concrete on your driveway, to get any desired style or color. 
Concrete Sidewalk
If you like maintaining your landscape, you should never forget your sidewalks. Your sidewalk can make or break the aesthetic of your house. Building a concrete sidewalk is cost-effective, and also makes your house look prim and proper. 
Concrete Patio
In order to create a cozy space for yourself and your family, build up your patio in a nice manner. Add a fountain, decorate the area with flowers and plants. But before that, build a concrete patio for yourself so that the favorite corner of your house remains strong and durable even if you have a strict budget– no worries! We can build the most amazing patio for you at an incredible rate.
Concrete Pool Deck
 Another area of your house that you can renovate with the help of concrete is your pool deck. A concrete pool deck gives your pool area the much-needed strength, and at the same time, makes it look eye-soothing and elegant. 
Concrete Countertop
A kitchen remains incomplete without a well-structured countertop. Now you may prefer the usual indoor kitchen, or you may be a fan of outdoor kitchen spaces– we have a solution for everything. While stones are the most popular materials for making countertops, concrete is not far behind either. 
Concrete Wall
Concrete walls are mostly used for creating a boundary for your property. If you are planning to build a wall, and don't want to compromise on the looks of your house, we are here to help! We will build a sturdy wall for your house, and at the same time, we will make sure that it looks beautiful. 
Apart from the services mentioned above, we also provide concrete pouring, concrete resurfacing, installing concrete pavers, building retaining walls, and many other things. 
Stone Masonry
For the ones who love luxury, and want an authentic and natural finish for their landscape, the stone is a great option. Usually, stonemasonry is a little on the expensive side. Stones are heavy, and the shipping process is not easy. Moreover, working with stones needs a lot of skills and precision, so it's definitely not everyone's cup of tea. But here's the good news– our team has a great knowledge of stone masonry as well. So if you need to build stone patios, sidewalks, pool decks, pavers, countertops, or anything else, you can always bank upon us.
Brick Masonry
Another popular material, when it comes to hardscaping, is brick. Bricks look great no matter where you use them. They are famous for providing a natural, rustic touch to your property. If you love traditional styles and designs, you would surely love brickworks. From bricklaying to building walls, pavers, patios, driveways, fireplaces, chimneys– we offer it all. 
Why Hire Only Professionals 
As you must have guessed by now, concrete works are not simple DIY jobs. Our professionals have a considerable amount of experience in this field. They are highly skilled and competent at executing every project with equal ease. So be it a concrete work or a masonry related service, feel free to rely upon us for all kinds of hardscaping.
To hire us, just give us a call right away, dial  (805) 600-5825.